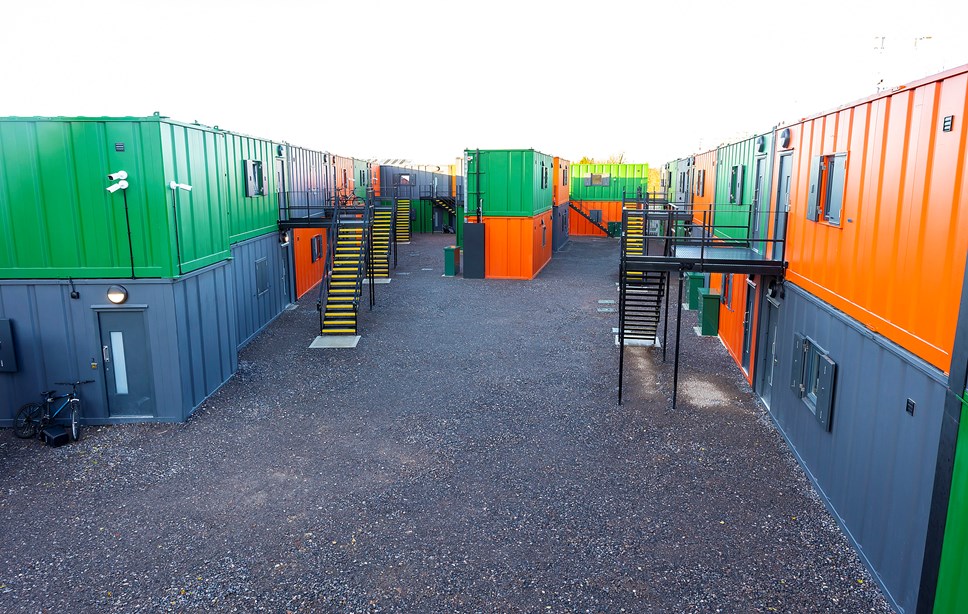 Council Awarded £2.8m In Successful Rough Sleeping Funding Bid
Crucial funding will allow Reading Borough Council to further increase its activity to address rough sleeping
Housing First approach will see at least 20 properties made available to clients
Investment will build on the award winning Caversham Road modular homes initiative which houses 40 former rough sleepers
READING Borough Council is set to take more significant steps to combat rough sleeping after a successful bid for funding saw £2.8m allocated from the Department for Levelling Up, Housing & Communities (DLUHC).
The national Rough Sleeping Initiative (RSI) 2022-25 has provided the money so the Council can deliver a range of support services for those who need them, including Housing First, and retain and strengthen its existing provision.
The Housing First service's objectives are to contribute to a sustained reduction of rough sleeping in Reading using new approaches, to minimise returns to rough sleeping and maximise the potential for independence and sustaining accommodation. Support will be available for up to two and a half years. Reading Borough Council will work with partners and landlords to make at least 20 properties available for Housing First clients.
Expert assistance for those sleeping rough will also be put in place thanks to the funding, including intensive tenancy sustainment support, a rough sleeping interventions co-ordinator, and specialist support for individuals with particular needs.
The funding will also allow the Council to make enhancements to its current support for rough sleepers, including an extension of a pilot project for ex-offenders to help those exiting prison to find and keep private rented accommodation. It will also support the Council's emergency accommodation funding to help get people off the streets, for example during the winter when severe temperatures pose a greater risk to rough sleepers.
Reading Borough Council has already made great strides in addressing rough sleeping, having opened a town centre site with self-contained modular homes late last year. This bold initiative, which has taken 40 people off the streets and into their own safe, warm homes, has received high praise nationally with the scheme shortlisted for both the Housing and Best Social Housing categories at the Local Government Chronicle Awards and Municipal Journal Awards respectively this summer. It also recently saw the Council shortlisted for an APSE award (Association for Public Service Excellence) for the Best Housing Regeneration or New Build Initiative award. 24-hour wraparound intensive support is provided at the site by the Council's charity partner St Mungo's.
Cllr Ellie Emberson, Reading Borough Council's Lead Member for Housing, said:
"I'm delighted that Reading's submission for funding was successful. We have already shown a serious commitment to tackling rough sleeping, and this award will help us continue the momentum to support those in need further. It is testimony to our proven track record that we've been entrusted with this funding, enabling us to deliver continued and enhanced protection and support for those sleeping rough".
Notes to editors
Housing First is an approach to providing housing and support which prioritises access to stable accommodation over the requirement for an individual to first address any other support needs they have. It aims to benefit those experiencing repeat homelessness and multiple disadvantage, providing an independent home alongside intensive support that is free from conditions apart from the willingness to sustain a tenancy. The offers of housing and support enable recipients to sustain their accommodation and begin their recovery, making improvements in their health and wellbeing, and is a cost-effective approach for people with the most complex needs to help them achieve better outcomes than other services.