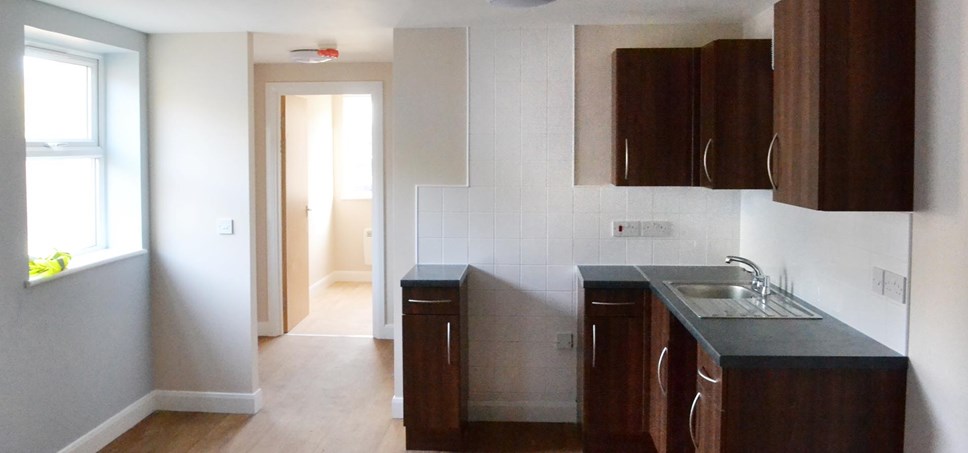 Council Asks Residents For Feedback On Future Allocation Of Social Housing
Allocations Scheme Consultation runs until 12th May 2021
Council wants to give existing tenants more chance to move to communities they can invest in
Plans to give more opportunities to essential workers and take stronger action against anti-social behaviour
READING Borough Council is asking for residents' opinions to help shape the future of how it allocates social housing.
Key changes are planned through the new Allocations Scheme to help create and maintain well-balanced, thriving communities, and the Council is looking for feedback on the plans from those who live in Reading via the Allocations Scheme consultation.
They key areas in which the Council want to implement change are:
Awarding some priority to existing tenants who wish to move to give them an opportunity to move to communities they can invest in.
Increasing priority awarded to tenants who are severely overcrowded in their properties and who require larger sized accommodation.
Providing more opportunities for essential workers, such as social workers, teachers, nurses, health and care workers, police and fire officers to access affordable housing. It is proposed that the current rule that key workers need to have lived in the borough or worked here for 3 years before they can access Homechoice at Reading for affordable homes be removed to support recruitment of essential workers in the borough. There could also be a "quota" of properties set aside each year to let solely to this group.
Taking stronger actions against those who are evicted from our communities for anti-social behaviour. Currently those who are evicted as a result of anti-social behaviour cannot join the Council's Housing Register for 3 years from the date of their eviction, but proposed changes would include the option to increase that time to 5-10 years for those who continue to behave poorly.
Creating a new register specifically for people who require an adapted property so the Council can better match the needs of those who have a disability with properties that are adapted or lend themselves to adaptation.
Cllr John Ennis, Reading's Lead Member for Housing, said:
"The Allocations Scheme consultation is really important in helping to create well-balanced, sustainable communities and a clear and fair allocations scheme. The proposed changes will improve the opportunity for tenants to move to areas they can feel more invested in, and obtain accommodation that better suits their needs.

"Essential workers are a cornerstone of our local communities and we aim to incentivise them to settle in and contribute to Reading by providing more housing opportunities. Tackling anti-social behaviour is a key priority for our communities and the scheme proposals will enable us to be tougher on those who persistently create these issues".
The consultation is open for responses until 12th May 2021, with resident responses forming a report submitted to a committee for approval along with a draft of the scheme shaped by that feedback.
To read the Allocations Scheme consultation and provide your opinions, go to https://consult.reading.gov.uk/dens/changes-to-allocations-scheme/
Paper copies can be requested by calling 01189 372172.