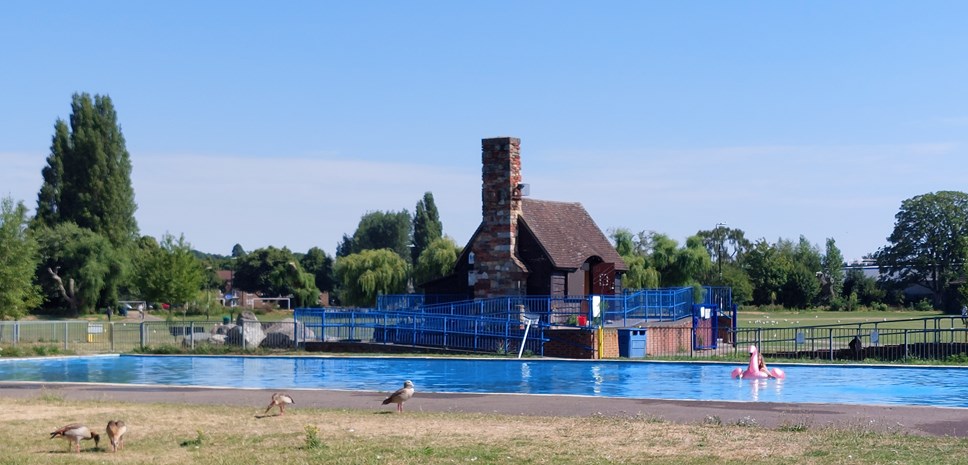 Christchurch Meadows paddling pool opens on 27 May
Paddling pool open from Saturday 27 May
Open seven days a week
GET ready to make a splash this summer – Christchurch Meadows popular paddling pool reopens from Saturday 27 May, in time for the half-term.
The pool has been thoroughly cleaned and resealed in preparation for welcoming everyone back for a paddle.
From 27 May, the pool will be open and staffed daily:
Seven days a week, Monday to Sunday
Term time:
Monday – Friday 11am to 5pm
Saturday and Sunday 10am to 6pm
School holidays:
Monday to Sunday 10am to 6pm
The pool will be open throughout the summer until Sunday 3 September 2023.
Cllr Adele Barnett-Ward, Reading's Lead Councillor for Leisure and Culture, said: "We are pulling out all the stops to get the Christchurch Meadows paddling pool open in time for the start of half-term on Saturday 27 May. We had some disappointing interruptions to operation last year so in preparation for the summer season 2023 we have carried out additional refurbishment and arranged for our leisure partners and pool specialists GLL to operate the pool. The paddling pool will be open daily and remains free to use so we are all set for summer fun. All we need now is some sunshine!"
For families looking to get out and about, there are many beautiful parks and gardens in Reading with play areas and space to play games. Find out more at www.reading.gov.uk/parks
GLL, who currently run Reading's Leisure Centres on behalf of the Council will be taking over the running of the pool this year.
Ends